our no flush toilet bowl spray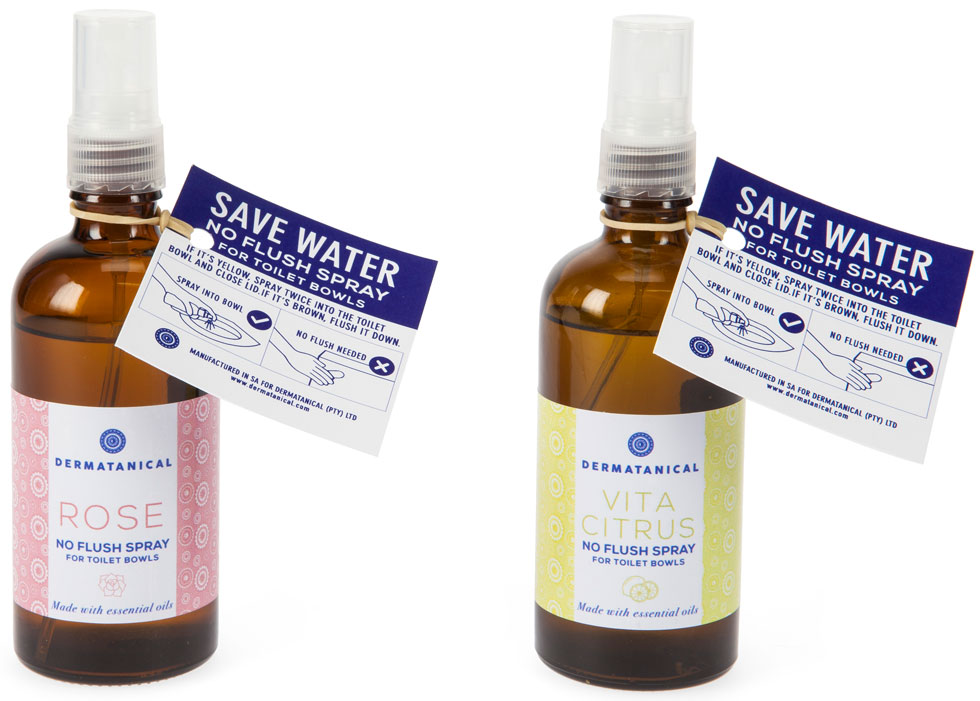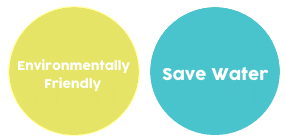 Dermatanical No Flush Toilet Bowl Spray made from essential oils is Environmentally Friendly.
Two sprays into the toilet bowl neutralises smells associated with the "mellow yellows" thus saving water by reducing the need to flush.
There are no chemical or disinfectant smells, just the lingering smell of your essential oil choice.
Fragrances
The spray comes in two fragrances
Sizes
The following sizes are available in glass bottles with spray tops.
20ml – handbag or tourist friendly size
50ml
100ml
Essential Oils
Dermatanical Toilet Bowl spray contains pure essential oils.  Essential oils are extracted from plants through steam distillation.  This is an expensive process, but we believe it is the reason that the Dermatanical No Flush Toilet Bowl Spray is superior to many other products on the market.
our essential oil room mist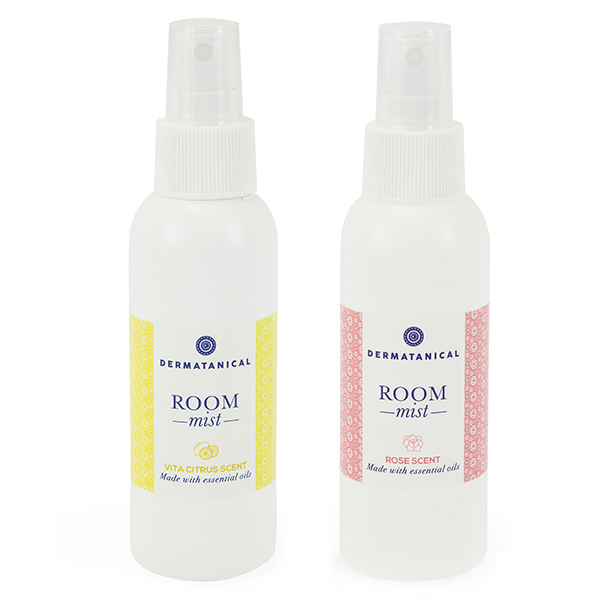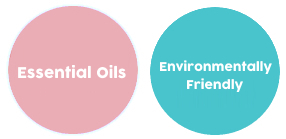 Dermatanical Room Mist made from essential oils is environmentally friendly.
Freshen up the bathroom with one or two sprays.
Fragrances
The spray comes in two fragrances and is available in 100ml bottles with spray tops.
Brand our products with your logo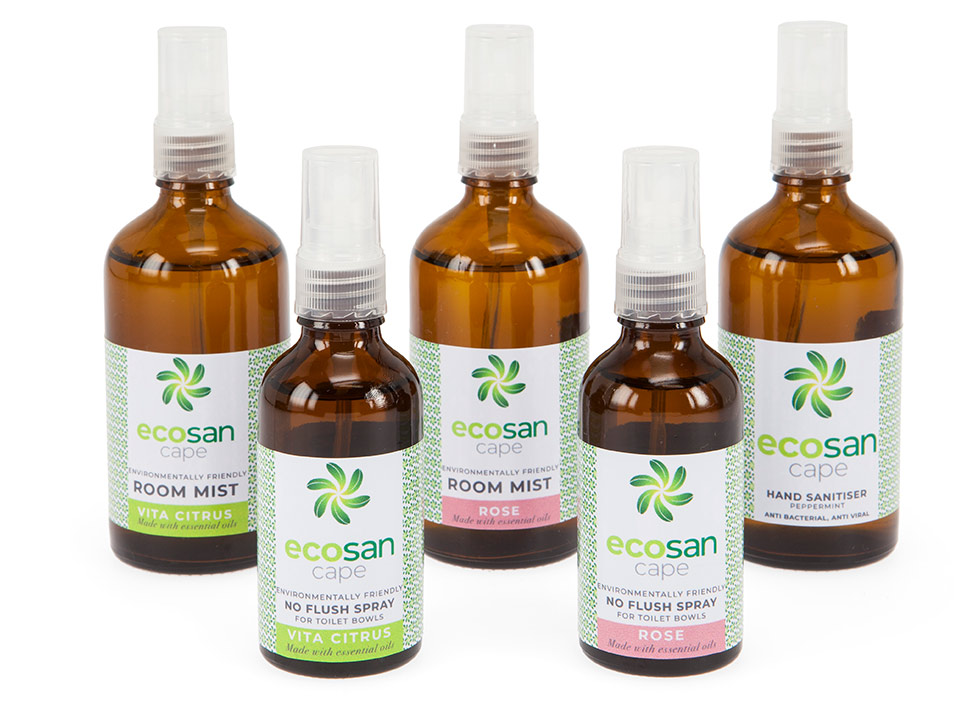 Looking for a Sun cream sachet or bottle personalised with your own logo? 
use our products in the Hospitality industry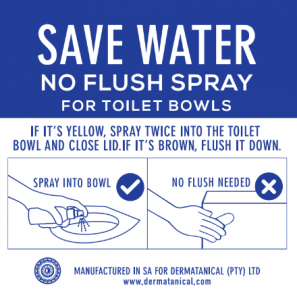 This product is ideal for the hospitality industry.
To ensure that the No Flush Toilet Bowl Spray is used correctly each bottle comes with a swing tag showing how the product should be used.
If you wish to give your clients their own 20ml bottle this can come with a swing ticket with directions for use.  This is currently in English but can be translated at no extra charge.
We can also provide you with a postcard size notice to put above the toilet informing your customers how to use the product.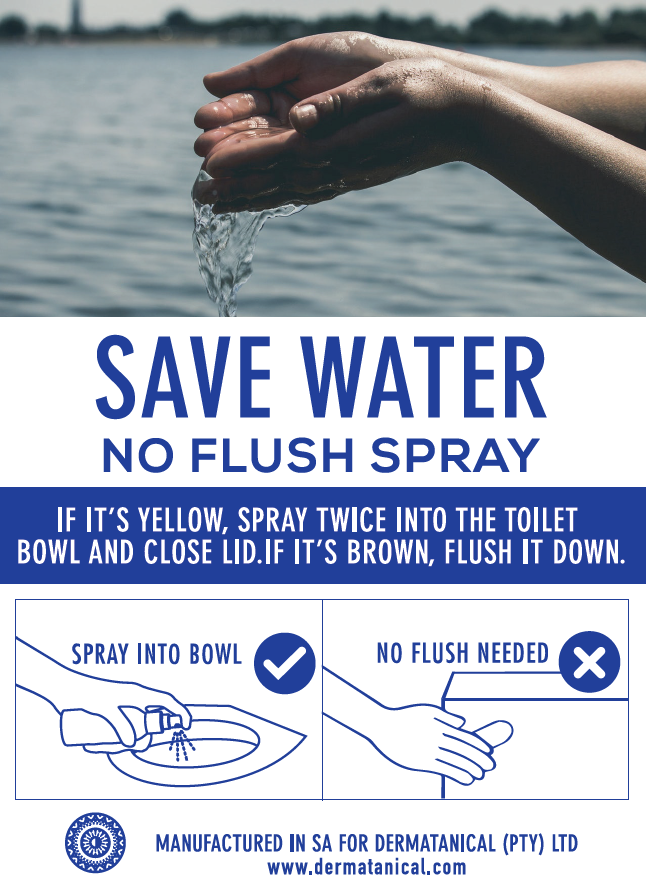 Trade
Our products are always available with your own branding.
The Background behind the formulation
Dermatanical No Flush Toilet Bowl Spray was formulated during the Cape Town drought in 2017.
In March 2018 the South African government declared the prevailing water crisis, affecting multiple provinces, a national state of disaster. All South Africans were called upon to save water and change behaviour patterns.
All size orders are welcome, no order is too small! Contact us now for fast, efficient personalised service.

SUNSMART
Our sun cream is approved by the Cancer Association of South Africa (CANSA).

ETHICALLY SOURCED
All our product ingredients are ethically sourced using South African suppliers.

LOCALLY MADE
A proudly South African company that manufactures its products in Cape Town.