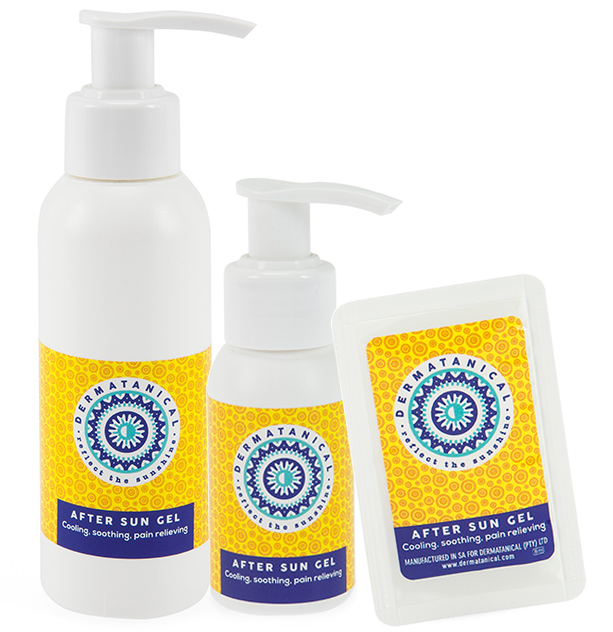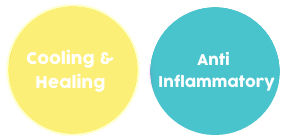 Dermatanical After Sun Gel gives an effective relief from Sunburn.  It is formulated to cool down and heal the skin simultaneously and helps to alleviate mild pain and swelling associated with over-exposure to the sun.  The silky smooth gel contains natural anti-inflammatory oils. This gentle and easy to apply gel dries quickly and does not leave a residue on the skin.
Available in bottles or the handy innovative hard back sachet
The following bottle sizes are available with pump tops:
50ml handy pocket size
100ml
125ml
200ml
500ml
One litre
We also supply 5 litre containers
Hard back sachet – 8ml
The folding pressure creates the breaking of a line in the centre of the rigid backing and the product squeezes out in a controlled manner through the opening in the centre.
Easy to open
Hygienic
Durable
Vacuum packaging increases shelf life
Available as –
Individual sachet
Box of 10
Box of 20
Boxes can be filled with After Sun Gel and branded with your logo on the outside.
All size orders are welcome, no order is too small! Contact us now for fast, efficient personalised service.
Looking for a After Sun Gel product personalised with your own logo? 

SUNSMART
Our sun cream is approved by the Cancer Association of South Africa (CANSA).

ETHICALLY SOURCED
All our product ingredients are ethically sourced using South African suppliers.

LOCALLY MADE
A proudly South African company that manufactures its products in Cape Town.