our lip balm
Dermatanical's unique lip balm is formulated with Cocoa Butter and Marula Oil is specifically formulated to ensure our lip balm is
Nourishing
Locks in moisture to protect lips from sun, cold and wind
SPF15 to protect from the suns harmful UVA/UVB rays
24 month shelf life
Marula Oil naturally contains high levels of Vitamin C and anti-oxidants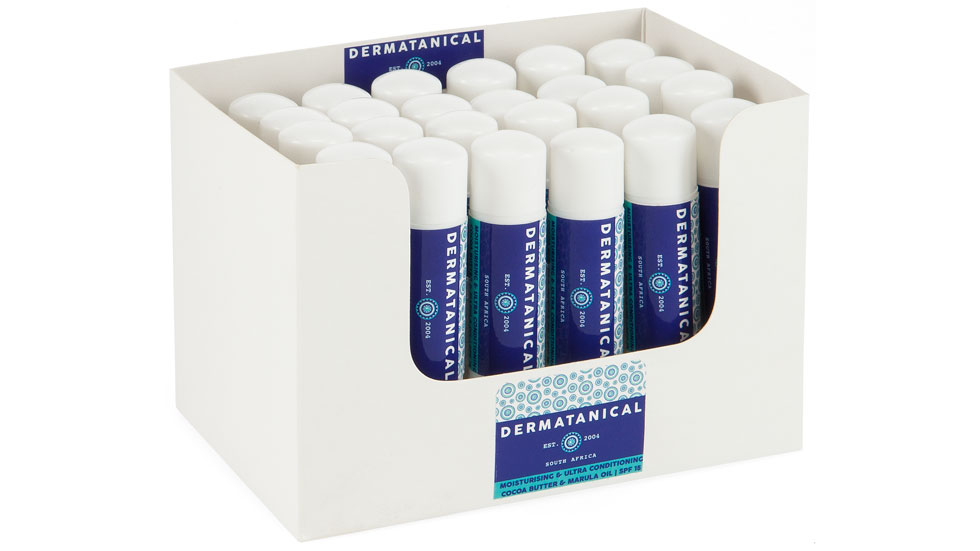 our branded lip balm
Our branded lip balm formulation is unique with moisturising marula oil which contains Vitamin C and anti-oxidants and it has a SPF 15 to protect the sun's harmful UVA/UVB rays.
We also offer a hygienic fuji seal as an optional extra.
Labels are laminated to ensure maximum moisture resistance and durability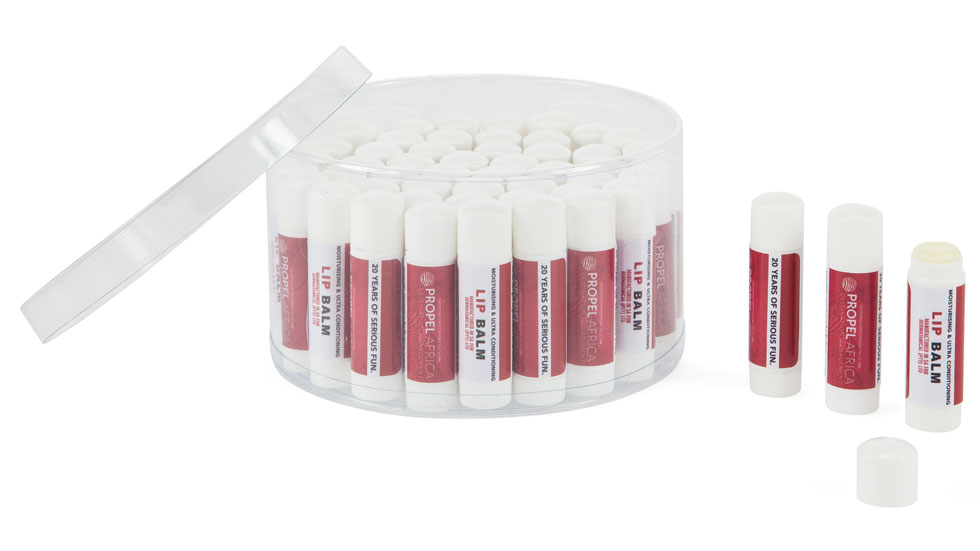 ETHICALLY SOURCED
We sell sun cream at wholesale prices in bottles with pump lids in 50ml, 100ml & 125ml.
LOCALLY MADE
A proudly South African company that manufactures its products in Cape Town.